This plugin serves to enable a separate, translated author description for every language within a multisite network. Without the plugin, the author description is the same for all sites within your multisite network. If you happen to have several languages within a network, you have a problem. The author description is not going to be translated, because user account data is shared within the network. With this plugin, you can resolve this problem. There is no configuration, just install and activate. From now on, if your site has a different language, the author description will be different as well.
This plugin goes well together with the plugin Multisite Language Switcher. It allows you to create a network of sites, where every language has its own site. This worked better for me than a translation plugin like Polylang or WPML, which are more rigid in matching every piece of content on each language. But using this multisite multi-language approach together with an author box will create a problem, which this plugin is made to resolve.
After installing the plugin, the default author description will be assigned to sites with US English language. If you use any other language, you need to type in a separate author description. If two sites within the network have the same language, they will share the author description as well.
I have tested the plugin together with Simple Author Box and it works well. Any other Author box plugin, that uses the 'description' meta key, will work as well. If you come across an author plugin, that does not work with this plugin, please let me know and I will have a look what can be done about it.
The plugin is very, very simple and hardly will need any updating. Unless I add some new features, do not expect much updates here, since they will not be needed in such a simple plugin. If there are any questions, contact me.
Why Website Speed is Important
47% of visitors expect a site to load in under 2 second, but the average is 8,5 seconds
40% of visitors will abandon a site that takes longer than 3 seconds to load
79% of customers are less likely to shop again on a site that was slow
Every second of delay in page load translates in about 10% loss in revenues
More than half of all users browse on mobile where the speed is about 3 times slower
Google is very much concerned about user experience and site speed and will downrank slow loading sites in the search results
Learn How to 10x the Speed of Your WordPress Site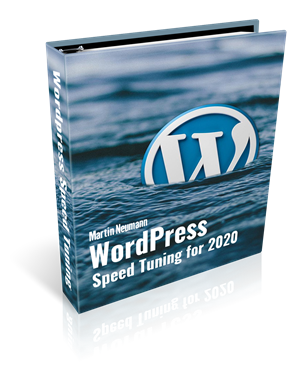 We will send you the report for free to your Inbox